Welcome to New Ham!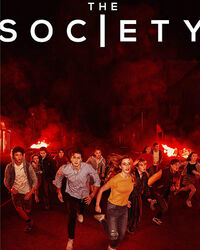 The Society is a Netflix original series created by Christopher Keyser, a Golden Globe Award winner for "Best Drama Series" (Party of Five). Season One consists of ten episodes released on May 10, 2019. It stars Kathryn Newton as Allie and Rachel Keller as Cassandra.
The Society follows a group of teenagers who are mysteriously transported to a facsimile of their wealthy New England town, left without any trace of their parents. As they struggle to figure out what has happened to them and how to get home, they must establish order and form alliances if they want to survive.
Community content is available under
CC-BY-SA
unless otherwise noted.